High germ levels in an area of high activity
PROBLEM:
In a packing area of a large food business, higher total germ levels were occasionally measured. The company wished to prevent these fluctuations in total germ levels and to reduce total germ levels in general.
SOLUTION:
The company used standard working light (LED lights) in the area, but now ANTIBAC LED lights were installed in its existing light installations. ANTIBAC LED light works like normal light and can be used in any area with human activity, but its advantages over ordinary light are plenty, as it improves surface hygiene and keeps down the growth of bacteria, viruses, mould and yeast.
RESULT:
The company´s measurements prove that by switching from ordinary light to ANTIBAC LED tubes in its existing light installations, a reduction of up to 1 Log can be attained in total germ levels. Thus, a reduction is achieved in total germ levels, as well as in periodic fluctuations.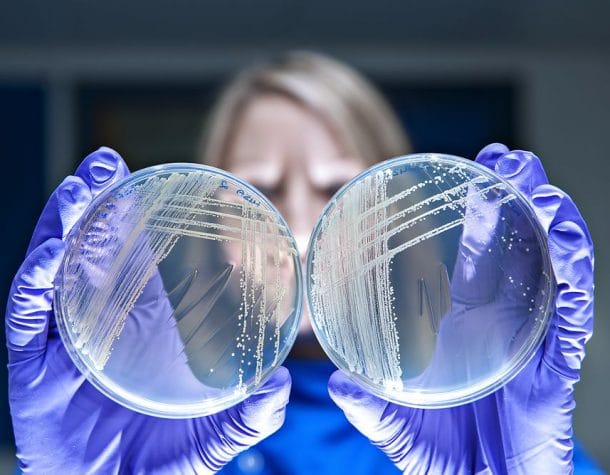 Do you need help with your challenge? Fill out the form and we will contact you as soon as possible
FHS SCANDINAVIA – Denmark
+45 27 62 61 73